Gohei Yamaguchi, Godan - Renshi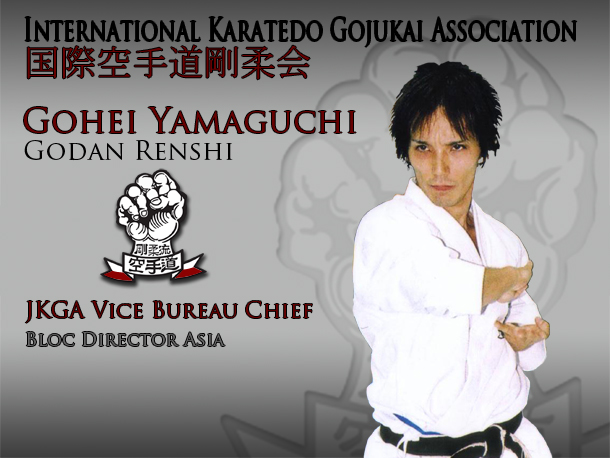 Gohei Yamaguchi Sensei was born on February 14th, 1976. He has studied karate under both his grandfather, Kaiso Gogen Yamaguchi, and his father, Saiko Shihan Goshi Yamaguchi from the age of 4.
Among his accomplishments, Gohei Yamaguchi Shihan won 1st place in Bunkai Kumite and 3rd place in Kata at the IKGA World Championships (Holland). He has also won 1st place 4 years in a row at the JKGA (Japan Karatedo Gojukai Association) All Japan Championships in individual kata.
In November, 2015 Gohei Yamaguchi Shihan was appointed as the Bloc Director for IKGA Asia. He continues to serve as Vice-Bureau Chief for JKGA.
About IKGA
News, Updates and Information
IKGA News Updated
Dec 31 2017
---
7th IKGA Global Championships